May-2014-Bulletin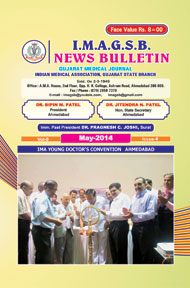 It gives me immense pleasure to be in front of you. Today medical practice is far more challenging then it was before due many factors like change in doctor patient relationship equation, rules and regulations of government, more and more corporate hospitals
are coming up, development of many new subspeciality , rising cost of land and construction for starting new hospitals and so on.
At this juncture I would like to say that Indian Medical Association can guide you and help you in many way.
For more download the bulletin issue of May 2014
About The Author
Related posts