You Are Here:
Home
»
Articles posted by imagsb
(Page 3)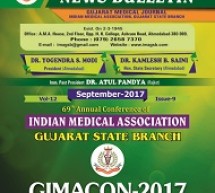 Dear Members, Seasons Greetings! It is extremely sad that we all read and heard about Blue Whale Game but we all disregarded because someone else is affected. Unknowingly or for curiosity, children click a link of Blue Whale Game and they are trapped, there is no way to come back. There are 50 tasks in this game and you have to complete every task. Admin hack your mobile, if you want to leave in the middle ...
Read more

›
Dear Members, Seasons Greetings! IMA Gujarat State Branch congratulate the students who got admission in MBBS. We know that becoming a doctor and being a doctor is not easy. It requires lots of hard work, dedication and sincerity. The Journey to become a doctor is long one and it begins from the premedical examination (NEET) where an aspiring doctor tries to secure admission to a medical college amongst lac ...
Read more

›
Dear Members, Greetings from Office Bearers of Gujarat State Branch IMA. 'IMA Dilli Chalo : Enough is Enough' Movement held in the National Capital was a Historical Success and witnessed a record participation of Doctors from across the Country. 'IMA Dilli Chalo' Movement was not a happy occasion. It was an Expression of the Pain and the Misery of the Medical Profession in the country. We are sincerely than ...
Read more

›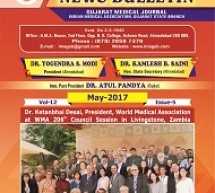 Dear Members, Season's Greetings ! Summer season is at its peak and everyone is eagerly waiting for Good Monsoon. Summer vacation in schools and colleges is also going to complete and new academic year will start from the second week of June. Hope you all might have enjoyed summer vacation and filled up with fresh energy. Last month we visited IMA PORBANDAR BRANCH, BHARUCH BRANCH and ANKLESHWAR BRANCH. We m ...
Read more

›
Our Aims and Objectives  of are to provide financial assistance to the members and his / her spouse on the  unfortunate events of hospitalization for management of the following diseases.   Rule.4.(B) Member who joins the scheme will get the benefit of :   (1)   Coronary Heart Disease Group:-       Angioplasty, by pass surgery & valvular heart diseases surgery & Permanent pace-maker implant. (2)   K ...
Read more

›