You Are Here:
Home
»
Articles posted by imagsb
(Page 18)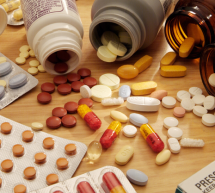 MEDICINE is a paradox: it is ancient; yet ever new. Its practice is an art; yet that art must be grounded on solid foundations of science, of practicality, and of the needs of the patient. It is one of the most important fields of scientific discipline; yet in practice it must employ and apply essential knowledge gleaned from many other fields of science. Medicine's practitioners have at their command the e ...
Read more

›
Gujarat government announced its Medical Tourism Policy in December-2006 through a press release issued by the information department in the regular fold in the evening. It says that Gujarat Medical Tourism Council will be formed for planned implementation of the policy. It said that the policy is aimed at making Gujarat ultimate destination for people seeking medical facility world over. It claimed that a ...
Read more

›
India has been the front runner in medicine since the days of Sushruta and Charaka who have invented various methods of healing and conducting clinics which are religiously being replicated in the West too. Alternative and holistic therapies of medicine are again in vogue and producing great results. India is a hot bed for these types of medical practice. AYURVEDA: Ayurveda originated in India long back in ...
Read more

›