You Are Here:
Home
»
News
Our Aims and Objectives  of are to provide financial assistance to the members and his / her spouse on the  unfortunate events of hospitalization for management of the following diseases.   Rule.4.(B) Member who joins the scheme will get the benefit of :   (1)   Coronary Heart Disease Group:-       Angioplasty, by pass surgery & valvular heart diseases surgery & Permanent pace-maker implant. (2)   K ...
Read more

›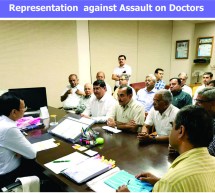 The act of physical violence, assault, attack on doctors and medical establishment amounts to following criminal offences which are punishable under the provisions of Indian Penal Code, 1860 (hereinafter referred to as IPC): Offences Affecting The Public Health, Safety, Convenience, Decency And Morals ...
Read more

›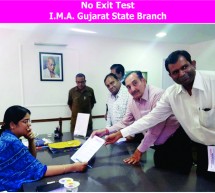 We hope you must have enjoyed healthy winter season. Now summer is setting in slowly. This month came with the great news of our Senior Member Dr. Devendra D. Patel – Senior Onco Surgeon of Gujarat has been awarded one of the prestigious "Padma Shri Award" by Govt. of India. On behalf of IMA Gujarat State Branch, we congratulate him. We appreciate the Great Efforts of IMA leaders for successfully organizing ...
Read more

›